I haven't done a post like this in a while so now is as good as time as any. The artists featured here also happen to be touring Ireland over the next few days so if you like what you read below, the good news is you can handily head out and catch them live.
Mark Mulcahy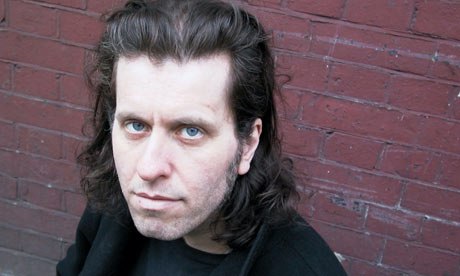 Some of you might be familiar with Mark Mulcahy. Some of you not. Mark was the lead singer of Miracle Legion and Polaris in the 1990's. After both bands dissolved, Mark began to concentrate on releasing records under his own name. In 2005 Mark released one of my favourite albums of all time: "In pursuit of Your Happiness". His music is something that I always relate to Brendan Benson. I think the two of them are very similar in their style of writing, and the pop-americana melodies that they produce. Mark unfortunately had to take a break from music to care for his wife, who sadly passed away in 2008. A year later a tribute and fund-raiser album of Mark Mulcahy songs was released. "Ciao My Shining Star: The Songs of Mark Mulcahy" is a lovely album of covers and is worth checking out. This year though Mark has returned and released his new album "Dear Mark J Mulcahy, I Love You". It does not depart from Mark distinctive stlye and is again a wonderfully composed collection of songs.

Mark is currently touring the new album and you can catch him in Ireland from this Wednesday in the Spirit Store in Dundalk, Thursday in Ballybofey, Friday in The Grand Social in Dublin and Saturday at the Cork Jazz Festival. He finished his tour on Sunday in De Barras in Cork. Songkick.com have a list of the dates and check out his labels site for more: here.
Willard Grant Conspiracy
Willard Grant Conspiracy are a band that I am constantly aware of the name of but rarely listen to their music. I am highlighting them here because they are playing in Ireland this week and also I have started listening to their output. And a small bit of catching up I have to do.
The band have just released their new album "Ghost Republic", its their 10th studio album coming 18 years into the existence of the band. When I say band, although the group was formed by Robert Fisher and Paul Austin, Robert Fisher has remained the bands only permanent member with many others drifting in a out of the line-up. For "Ghost Republic" Robert is joined by viola player David Michael Curry whose instrument makes a stonrg contribution to the album. The album was born out of the fact that Robert was back living in California and was asked to contribute to a book based on a isolated desert town. The songs seem to have come out of that imagined wilderness. You can stream the whole album below.

Check their official site for more. The band play the Grand Social tonight (Monday).
Images: Dublinconcerts.ie/Guardian.com